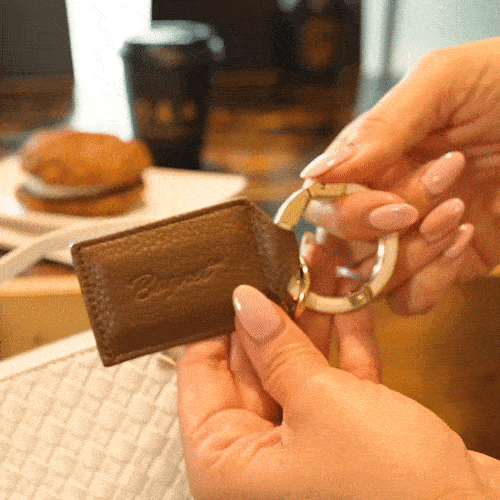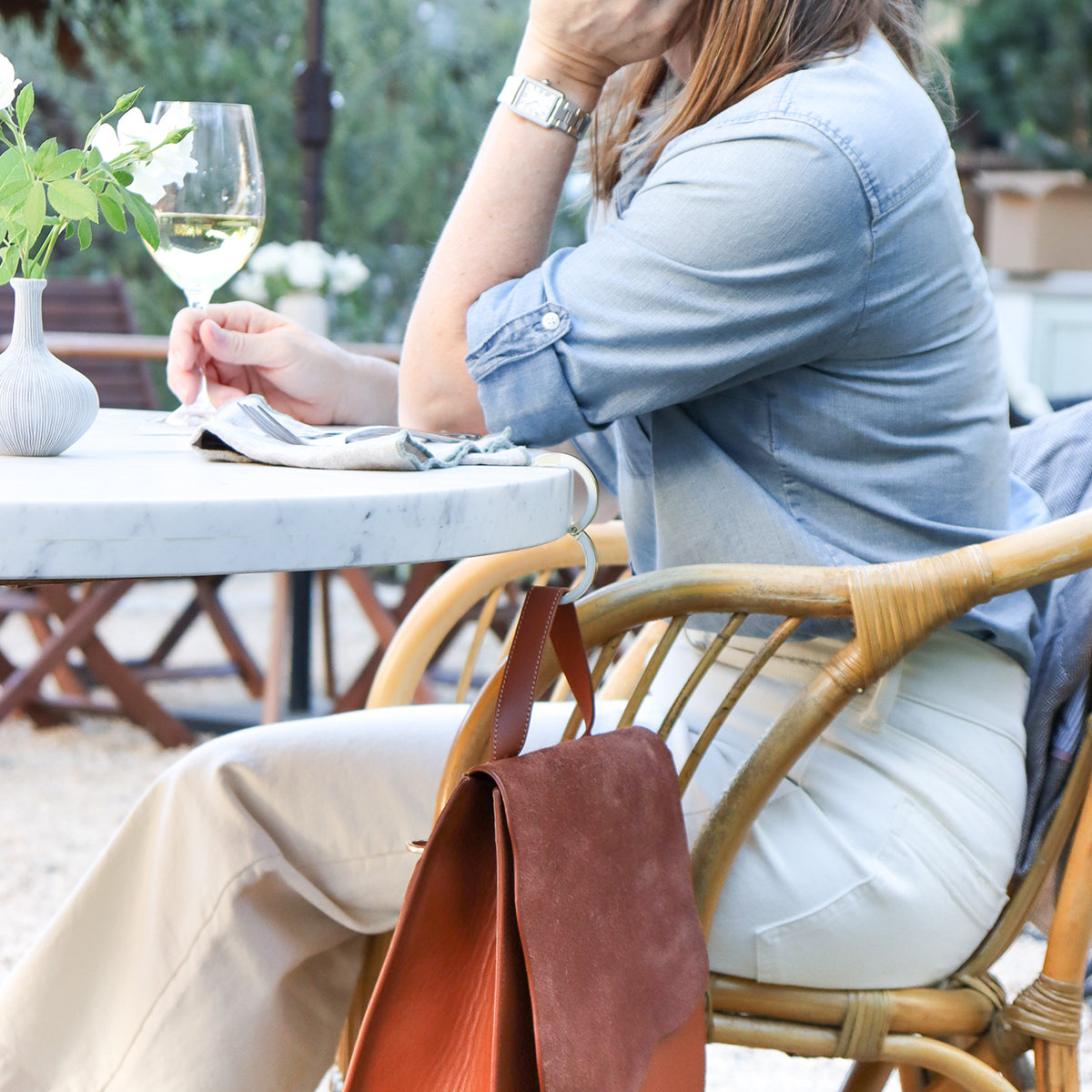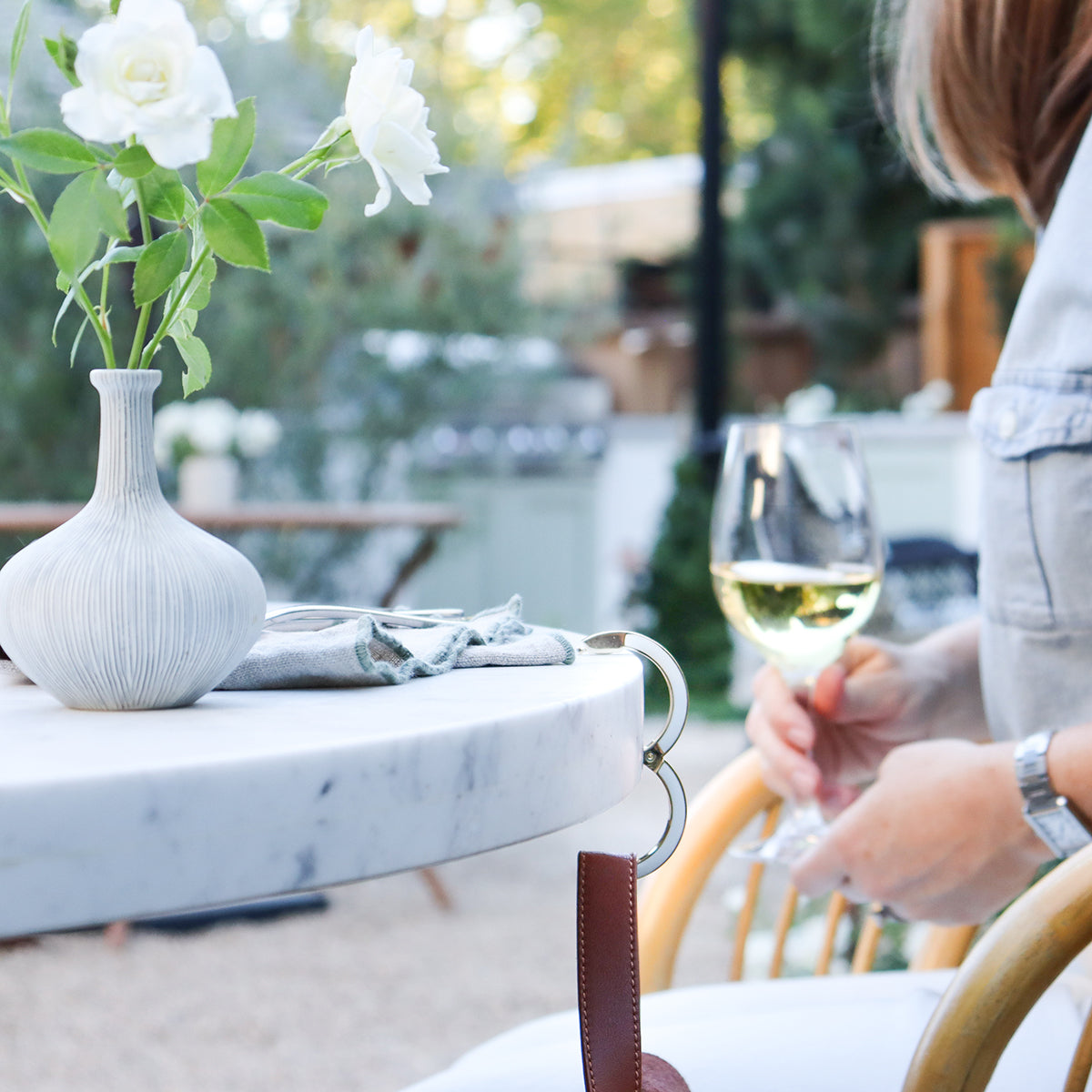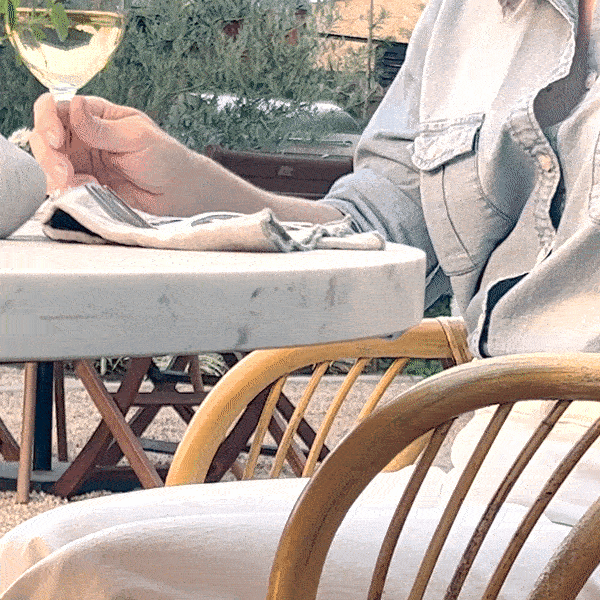 Description
Due to limited quantities, Perch is not included in any sale. 
Add Perch to your Bagnet, or use alone to hang your bag on the edge of tables, bars, or chairs made of any material. Perch unlocks and opens into a hook to hang your bag, no metal required. It's perfect for wooden benches, tables, chairs, bars, and more. Plus, did we mention it holds up to 38 pounds? Now THAT is a heavy purse!
The sleek new design features smooth enamel finishes to compliment any bag while keeping it off the ground and germ free.
Packaging
Your Phone Sling is packaged in a soft cloth bag, with the removable strap wrapped inside.
Shipping
Shipping Timeframes
We offer two speeds of shipping: Ground (7-9 business days) and Priority (2-day). We also offer shipping to countries outside of the US. Check out shipping rates, calculated during checkout.
Order Tracking
Once your order is complete, you will receive an email with all the relevant information about your order. Once your order is received by the carrier, you will receive a tracking number for your package. You can also check your order status by logging into the account you created when completing your order.
3rd Party Carriers
While our shipping partners control how fast our packages get to the carriers (UPS, USPS, FedEx, etc), we cannot guarantee how fast those carriers will be when delivering your product to your door. Please check the tracking info and contact the carrier company directly with questions about shipping delays and delivery times.
---
Where can I use my Bagnet?
Bagnet can be used as a purse hanger or bag hook in endless situations and on countless objects: restroom stalls, restroom fixtures (like waste bins), metal door frames, restaurant table legs & bases, metal chairs, on your car, at the movies (under the flipped up seat next to you), metal fence posts and railings, metal desk components at the office, shopping carts, and more! Women are finding new uses for their Bagnets every day!
How much weight can Bagnet hold?
The weight Bagnet holds depends on the object you're hanging it on. It holds up to 8 pounds if you use it on commercial grade metal such as bar stools, table bases, restaurant chairs, etc,. It also depends on if the metal is flat or curved, textured or smooth. This is why we recommend trying it for yourself in multiple environments and situations.
Will Bagnet Damage my cellphoned
Internal components of a cell phone are non-magnetic, therefore a magnet cannot affect them. For memory, phones use storage chips which are not affected by magnets. Today's cell phone screens are LCD (rather than the old CRT screens), therefore a magnet won't affect them. GPS uses satellites and cell phone batteries are lithium-ion, neither of which are affected by magnets. There are many cell phone products on the market that utilize magnets, such as mounts and cases, because they are safe to be used with cell phones.
Will Bagnet support the weight of my bag?
Absolutely. Bagnets are designed to support bags of all shapes and sizes. When used as directed and on commercial grade metals, we are certain that Bagnet will hold your bag but if you are unsatisfied for any reason, return it immediately for a full refund.
THE PERFECT PAIR
Perch + Phone Sling
Pair your Perch with a Phone Sling, The perfect bag for easy access to your phone and cash while you're out and about.
Shown: The Phone Sling in Terra
UPGRADE
Perch + Bagnets
Perch was designed to be used with all our Bagnet styles. Choose your favorite from 80+ styles and have the ultimate 2-in-1 bag hanging solution! Perch and Bagnets will keep your bag off the floor and germ free in every situation!