Bagnet's Wholesale Program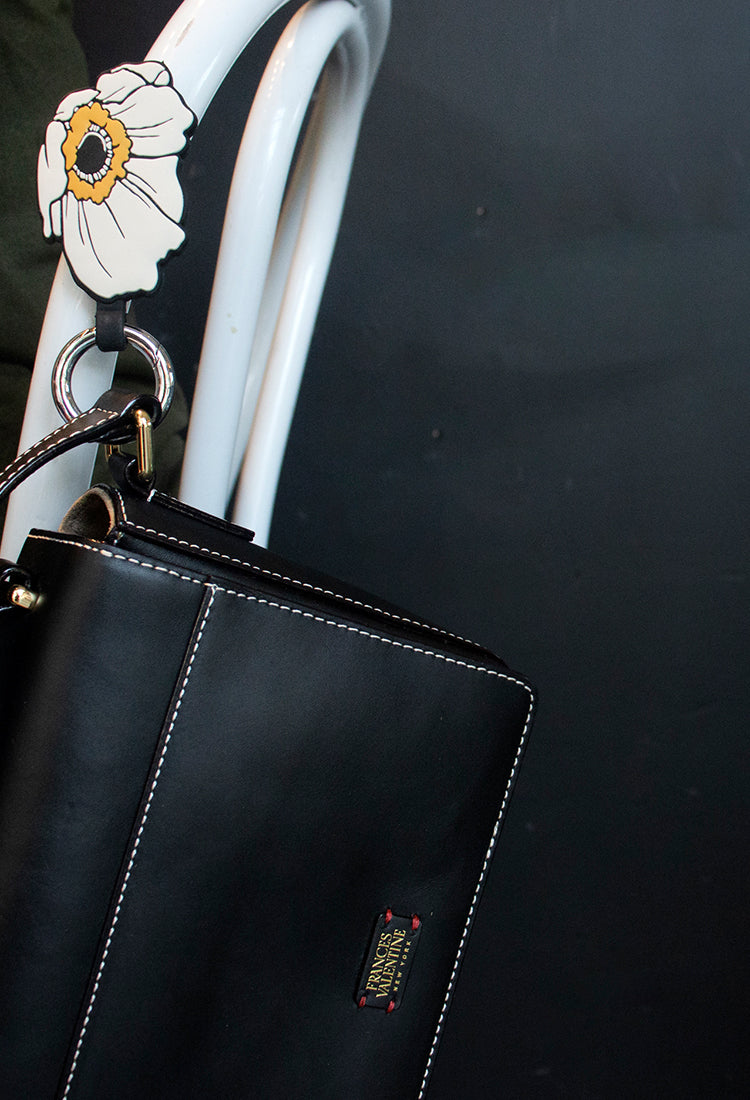 Bagnet's wholesale program for qualified retailers
Want to sell Bagnet in your brick-and-mortar or online store? We offer a wholesale program for qualified retailers. See below for more information, or start the application process by sending an email to support@bagnetcompany.com or by using the form below.
Program Details
Easy to apply, easy to stock up!
Exclusive to qualified, approved retailers.
Deep discounts on all our products.
Sell our products in your brick-and-mortar or online store - NEW for 2023! Certain restrictions apply.
Instant membership in our Preferred Vendor Program.
Photo/video assets available for you to use on your sites and social media.
No expiration on approval!
One-of-a-Kind Products
Applying is easy! Bagnet's product line is one-of-a-kind. Each product we offer solves an everyday problem.

• Full-size Bagnets - Hang your bag on any metal surface to keep it off the ground and germ-free!
• Bagnet Minis - Perfect for clutches, wristlets, water bottles and keys!
• Perch - A bag hanging solution for surfaces that aren't magnetic like wooden tabletops and chairs
• The Phone Sling - The perfect bag for busy people who need easy access to their frequently used items like credit cards and mobile devices

How to Apply
Applying is easy! Simply send an email with the following information about your business to start the process today:

• Business Name
• Business Address
• Business Email (If different from the one you're sending from)
• A copy of your state-issued resale license/seller's permit

The approval process typically takes 5-7 business days. Be sure to check your SPAM/Junk folder for your confirmation and add "support@bagnetcompany.com" to your address book. 

Facts about Bagnets
Holds up to 8lbs!
Each full-sized Bagnet includes 2 tech-safe rare earth magnets, and can hold up to 8lbs on heavy metal surfaces. Each Mini includes 1 rare earth magnet and can hold up to 4lbs, perfect for clutches, water bottles, and so much more.

We offer several styles of Bagnets to suit your taste, from our Sport and Vinyl Pop styles, to our Minis that hold up to 4lbs, and the luxurious authentic Leather styles. There's a Bagnet for every purse. 
Quality Materials, Made to Last
Strength, durability, and security are all features in all our Bagnet styles. Choose from easy-to-clean silicone rubber in our Vinyl Pop,Sport, and Mini styles, muted colors and premium authentic Leather styles, and animal-friendly vegan leather in our Better Than Leather styles. Each designed to last.
Use It Anywhere That's Metal
While the Bagnet was designed originally for use in bathrooms with no purse hook, Bagnet can be used in many other environments. 

While most refrigerators have metal components, we don't recommend testing on the fridge as the metal is too thin. The Bagnet was designed for industrial metal use, commonly found in bathroom stalls, cafe tables, even the seatbelt in your car!
Do you sell Bagnet in your store?
We want to hear from you! Send us photos and/or videos of our product on your shelves as well as a short bio of you and your store's mission. Please also include any social handles so we can feature you in our marketing!