CLEANING LEATHER
Leather Bagnets are handmade with real leather and can be wiped and spot-cleaned. You can use a commercial leather cleaner or you can make your own. Mix warm water and liquid dish soap. Use ratio: 5 parts water to 1 part soap.
Alternate Option: olive oil & white vinegar: 1/2 cup of olive oil, 3/4 cup of white vinegar; mix and shake well in a spray bottle. Vinegar smell dissipates quickly.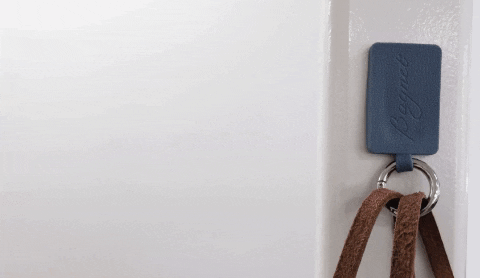 REMOVING BAGNET FROM SURFACES
The best way to extend the life of your Bagnet is to remove it from metal by gently peeling it off, by sliding a finger under the loop and lifting.